The Home Of Digital Innovation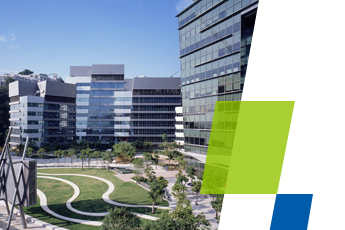 Cyberport has unveiled a new three year strategic plan aimed at grooming a new breed of digital entrepreneurs to help drive the transformation and value creation of the Hong Kong economy. The plan promises to expand the...

Cyberport launched the HK$200-million Cyberport Macro Fund (CMF) in August last year to co-invest in start-ups with seed to Series A funding, thereby fostering the development of venture capital and angel investments in Hong Kong. Cyberport's incubatee, Lynk, a global knowledge sharing platform, became this initiative's first investee. Lynk connects people with...
Cyberport's tenant, incubatees, alumni and Smart-Space companies took home a string of industry awards at this year's Hong Kong ICT Awards. Of note were incubatee FeedMe Ltd., alumnus Void and Smart-Space company GoAnimate who won the Grand Awards in their individual categories celebrating their innovation and entrepreneurship. GoAnimate also won...
If you do not wish to receive our monthly eNewsletter "CyberLink" in the future,
please reply to this message or click here to unsubscribe.

如閣下不想再收到數碼港的月訊「CyberLink」,請回覆此電郵或按這裡取消訂閱。

Hong Kong Cyberport Management Company Ltd
Units 1102-1104, Level 11, Cyberport 2, 100 Cyberport Road, Hong Kong
Tel: (852) 3166 3800 Fax: (852) 3166 3118 Email: enquiry@cyberport.hk

香港數碼港管理有限公司
香港數碼港道100號數碼港二座11樓1102-1104室
電話: (852) 3166 3800 傳真: (852) 3166 3118 電郵: enquiry@cyberport.hk