The Home Of Digital Innovation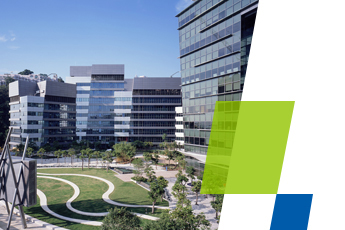 Alibaba's JUMPSTARTER 2017 is the latest mega programme, hosting a series of pitches from May to September. The top teams will compete in a November Finale for the chance of accessing the US$3M investment from Alibaba! JUMPSTARTER 2017 is designed to support the development of local start-ups and promote the city's entrepreneurial scene...
Cyberport empowered young girls aged between 10-18 by showcasing their apps in Hong Kong at a Final Pitch on 7 May for their participation in Technovation, the world's longest running girls-only technology and entrepreneur competition. In showing their tech-savviness, the girls demonstrated their apps and pitched their solutions to a panel of judges...
Cyberport incubatee, and Cyberport Creative Micro Fund alumnus, HEYCOINS has launched a new solution that turns cumbersome metallic currency into digital currency, bringing the city a step closer to becoming a cashless society. Members of the public can deposit their coins at any of the 50 kiosks across the city, where they can then be converted into digital...
If you do not wish to receive our monthly eNewsletter "CyberLink" in the future,
please reply to this message or click here to unsubscribe.

如閣下不想再收到數碼港的月訊「CyberLink」,請回覆此電郵或按這裡取消訂閱。

Hong Kong Cyberport Management Company Ltd
Units 1102-1104, Level 11, Cyberport 2, 100 Cyberport Road, Hong Kong
Tel: (852) 3166 3800 Fax: (852) 3166 3118 Email: enquiry@cyberport.hk

香港數碼港管理有限公司
香港數碼港道100號數碼港二座11樓1102-1104室
電話: (852) 3166 3800 傳真: (852) 3166 3118 電郵: enquiry@cyberport.hk