The Home Of Digital Innovation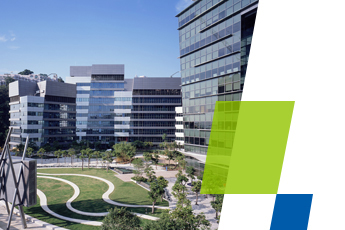 Cyberport FinTech companies took home 5 awards, including the top 3 awards from Citi HK FinTech Challenge. A truly strong demonstration of our FinTech cluster solutions! At the Demo Day on 22 June, 14 finalist teams, shortlisted from close to 200 submissions from 14 markets, presented their innovative Fintech solution working prototypes to the panel of judges...
It's time to celebrate! Cyberport's start-ups gathered for a celebration party on 26 June to recognise the remarkable achievements of the digital tech companies in its community over the past year. It's been a fruitful year for the Cyberport companies who have won prestigious industry accolades...
A revolutionary artificial intelligent chatbot has emerged triumphant at the first ever Hang Seng Bank FinTech Hackathon, held at the end of May, at Cyberport's Smart-Space FinTech. Designed by a team of students from the University of Hong Kong, the chatbot is a winning solution for consumers, banks and merchants, providing clients with personal wealth management...
If you do not wish to receive our monthly eNewsletter "CyberLink" in the future,
please reply to this message or click here to unsubscribe.

如閣下不想再收到數碼港的月訊「CyberLink」,請回覆此電郵或按這裡取消訂閱。

Hong Kong Cyberport Management Company Ltd
Units 1102-1104, Level 11, Cyberport 2, 100 Cyberport Road, Hong Kong
Tel: (852) 3166 3800 Fax: (852) 3166 3118 Email: enquiry@cyberport.hk

香港數碼港管理有限公司
香港數碼港道100號數碼港二座11樓1102-1104室
電話: (852) 3166 3800 傳真: (852) 3166 3118 電郵: enquiry@cyberport.hk