The Home Of Digital Innovation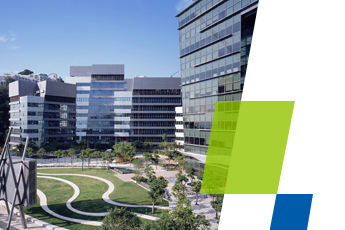 Over 120 local start-ups, of which more than ten came from Cyberport, participated at the much anticipated three-day RISE in Hong Kong this July, enjoying an unbeatable global stage where businesses featured their best ideas. Participating start-ups from Cyberport included Aftership, Bonnect, Booqed, Dragon Law, Nexchange, Seasonalife, AppQuick, E-Fever...
With summer coming into play, we kicked off this year's Cyberport University Partnership Programme (CUPP) to get the new 21 university teams prepared and equipped for the exciting journey on FinTech entrepreneurship. Dr. Toa Charm, Chief Public Mission Officer at Cyberport, opened the session, before being joined by Ir. Allen Yeung, Government Chief Information Officer...
Cyberport incubatee Origami Labs launched, in mid-July, ORII, the world's first voice-powered smart ring that instantly turns your finger into a smartphone, shifting communication towards a seamless voice interface. The company introduced its newest technology on Kickstarter, a global platform that supports those in creative industries to transform their ideas into a reality...
Smart-Space company Privé Managers recently added to its list of industry awards by being named to the Financial IT Pathfinder 2016/2017 Global Rankings' Top 50. Recognised for its award-winning global wealth and asset management platform, Privé Managers was the only FinTech company from Hong Kong named to the list and one of only two self-funded companies...
If you do not wish to receive our monthly eNewsletter "CyberLink" in the future,
please reply to this message or click here to unsubscribe.

如閣下不想再收到數碼港的月訊「CyberLink」,請回覆此電郵或按這裡取消訂閱。

Hong Kong Cyberport Management Company Ltd
Units 1102-1104, Level 11, Cyberport 2, 100 Cyberport Road, Hong Kong
Tel: (852) 3166 3800 Fax: (852) 3166 3118 Email: enquiry@cyberport.hk

香港數碼港管理有限公司
香港數碼港道100號數碼港二座11樓1102-1104室
電話: (852) 3166 3800 傳真: (852) 3166 3118 電郵: enquiry@cyberport.hk