Your Springboard to Success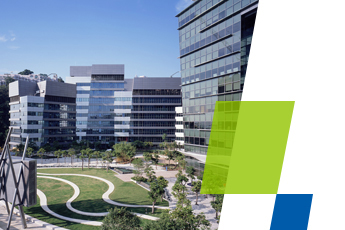 GOGOVAN, the first mobile app logistics platform in Asia merges with 58 Suyun, a business unit under 58 Home which is the leading intra-city logistics platform in China. The successful merger will expand GOGOVAN's service area in Mainland China, making it the largest online platform for intra-city...
The Government's Financial Secretary Mr. Paul Chan visited Cyberport in mid-August to gain an update of the digital tech community's recent activities. Touring Cyberport together with Mr. James Lau, Secretary for Financial Services and the Treasury and Mr. Nicholas Yang...
Cyberport has partnered with the University of Hong Kong (HKU) to launch the HKU x Cyberport Digital Tech Entrepreneurship platform, a first of its kind collaboration that will facilitate the building of a unique digital tech ecosystem covering a range of areas including human capital, innovation and...
Cyberport incubatee TNG Wallet, Hong Kong's leading e-wallet, announced its partnership with 7-Eleven to launch around-the-clock payment and cash withdrawal services across the city. Combined with TNG's existing top-up service at all 7-Eleven stores, TNG Wallet now offers FinTech services that are available 24 hours a day and 7 days a week, including top-up, cash withdrawal and payment. This collaboration makes TNG Wallet the only e-wallet...
If you do not wish to receive our monthly eNewsletter "CyberLink" in the future,
please reply to this message or click here to unsubscribe.

如閣下不想再收到數碼港的月訊「CyberLink」,請回覆此電郵或按這裡取消訂閱。

Hong Kong Cyberport Management Company Ltd
Units 1102-1104, Level 11, Cyberport 2, 100 Cyberport Road, Hong Kong
Tel: (852) 3166 3800 Fax: (852) 3166 3118 Email: enquiry@cyberport.hk

香港數碼港管理有限公司
香港數碼港道100號數碼港二座11樓1102-1104室
電話: (852) 3166 3800 傳真: (852) 3166 3118 電郵: enquiry@cyberport.hk