Your Springboard to Success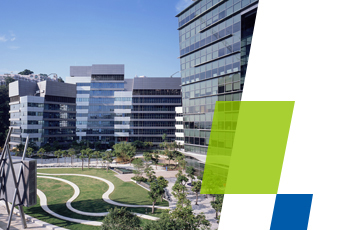 Cyberport and the Hong Kong Monetary Authority (HKMA) brought the strong FinTech delegation of over 70 innovators and industry partners to London, to better understand the latest industry trends and forge strategic partnerships between the two cities. The mission, with representatives from the...
Cyberport will be staging its signature VC event that brings together thought leaders, investors, technopreneurs, innovative projects and investment matching under one roof. The Cyberport Venture Capital Forum (CVCF) on 1-2 November will discuss the global successes of smart investments and...
Cyberport tenant Privé Managers was named The Technology Provider of the Year at the Structured Products Asia Awards 2017, one of the industry's highest accolades. The award recognises the company's software solution that seeks to integrate advisors, wealth managers and clients. This specialist award category seeks excellence in the provision of software from both independent...
If you do not wish to receive our monthly eNewsletter "CyberLink" in the future,
please reply to this message or click here to unsubscribe.

如閣下不想再收到數碼港的月訊「CyberLink」,請回覆此電郵或按這裡取消訂閱。

Hong Kong Cyberport Management Company Ltd
Units 1102-1104, Level 11, Cyberport 2, 100 Cyberport Road, Hong Kong
Tel: (852) 3166 3800 Fax: (852) 3166 3118 Email: enquiry@cyberport.hk

香港數碼港管理有限公司
香港數碼港道100號數碼港二座11樓1102-1104室
電話: (852) 3166 3800 傳真: (852) 3166 3118 電郵: enquiry@cyberport.hk