Your Springboard to Success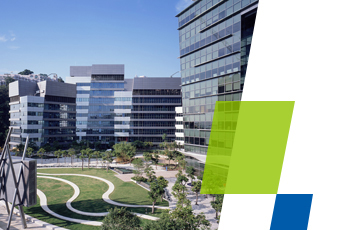 Cyberport incubatee Klook has recently raised close to US$60 million in a Series C funding round, the largest deal ever for an in-destination service booking platform. Led by Sequoia, which also led the Series B funding round earlier, together with Goldman Sachs, an existing investor Matrix Partners...
Cyberport's Chinese Chess Challenge attracted over 1100 students from 72 primary and secondary students in late October, setting a new world record for the largest number of participants playing the game against artificial intelligence in real time. The Challenge hosted two rounds of games against artificial...
If you do not wish to receive our monthly eNewsletter "CyberLink" in the future,
please reply to this message or click here to unsubscribe.

如閣下不想再收到數碼港的月訊「CyberLink」,請回覆此電郵或按這裡取消訂閱。

Hong Kong Cyberport Management Company Ltd
Units 1102-1104, Level 11, Cyberport 2, 100 Cyberport Road, Hong Kong
Tel: (852) 3166 3800 Fax: (852) 3166 3118 Email: enquiry@cyberport.hk

香港數碼港管理有限公司
香港數碼港道100號數碼港二座11樓1102-1104室
電話: (852) 3166 3800 傳真: (852) 3166 3118 電郵: enquiry@cyberport.hk