Your Springboard to Success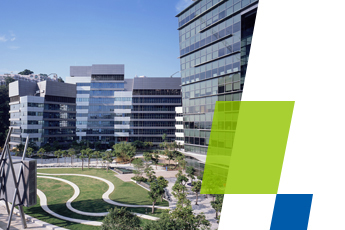 Cyberport wrapped up the year on a high note as its community reaching a strong base of 1,000 members, which include digital tech start-ups, technology enterprises and creative projects supported by Cyberport's comprehensive entrepreneurship programmes, covering a gamut of key technology areas. Cyberport is committed to nurture digital tech companies to generate new economic impetus to Hong Kong. While the Incubation Programme has...
Cyberport will be staging its annual signature conference Digital Entrepreneur Leadership Forum (DELF) on 1 February with the theme "Embracing Change in the New Era of Artificial Intelligence". AI is sparking off a new wave of disruption to every industry that comes at a skyrocket pace - inventing new business models, reshaping industries, and building the impossible. How would you harness the change? DELF 2018 will focus on the practical implications...
If you do not wish to receive our monthly eNewsletter "CyberLink" in the future,
please click here to unsubscribe.

如閣下不想再收到數碼港的月訊「CyberLink」,請按這裡取消訂閱。

Hong Kong Cyberport Management Company Ltd
Units 1102-1104, Level 11, Cyberport 2, 100 Cyberport Road, Hong Kong
Tel: (852) 3166 3800 Fax: (852) 3166 3118 Email: enquiry@cyberport.hk

香港數碼港管理有限公司
香港數碼港道100號數碼港二座11樓1102-1104室
電話: (852) 3166 3800 傳真: (852) 3166 3118 電郵: enquiry@cyberport.hk