Your Springboard to Success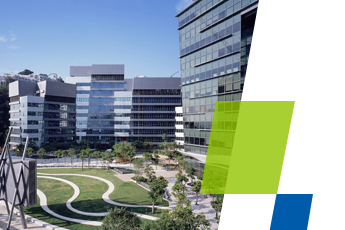 The financial industry's movers and shakers gathered in Hong Kong in mid-January for the annual two-day Asian Financial Forum in mid-January. Cyberport Chairman Dr Lee George Lam kicked off the Cyberport session themed "Emerging FinTech Innovations for Asia" on the second day of the forum before engaging in a Chairman's dialogue with Robert Smith, Founder, Chairman and CEO of Vista Equity Partners, named by Forbes as...
The opening of a Future of Banking Center of Excellence, the first of its kind at Cyberport, in the first quarter of this year, is expected to up the stakes for Hong Kong's FinTech industry. The Center will focus on further developing connected corporate banking platforms and digital capabilities to help banks overcome corporate and retail business challenges as well as provide an environment for innovation. It will also feature an immersive lab environment dedicated to...
13 Cyberport FinTech have won awards at the inaugural FinTech Awards 2017 organised by Hong Kong's professional financial information platform, ET Net, to recognise financial innovation excellence of local FinTech companies that have been established for fewer than two years. A total of 44 awards were given out across 9 categories to international banks, distinguished insurance...
If you do not wish to receive our monthly eNewsletter "CyberLink" in the future,
please click here to unsubscribe.

如閣下不想再收到數碼港的月訊「CyberLink」,請按這裡取消訂閱。

Hong Kong Cyberport Management Company Ltd
Units 1102-1104, Level 11, Cyberport 2, 100 Cyberport Road, Hong Kong
Tel: (852) 3166 3800 Fax: (852) 3166 3118 Email: enquiry@cyberport.hk

香港數碼港管理有限公司
香港數碼港道100號數碼港二座11樓1102-1104室
電話: (852) 3166 3800 傳真: (852) 3166 3118 電郵: enquiry@cyberport.hk