Your Springboard to Success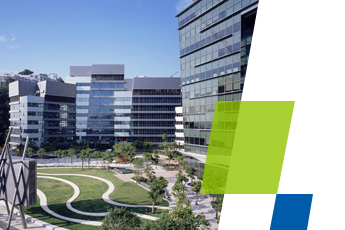 The highly anticipated Internet Economy Summit 2018 is just around the corner with this year's event on 12 & 13 April themed around the new impetus for the new economy. Entrepreneurs and leaders in the region are expected to attend the summit, which promises to address the technology industry's most pressing challenges and future trends. The Summit will feature four thematic forums. A Visionary forum will examine the future of Internet business, Big Data, AI...
Cyberport will, in April, host its own pavilion at this year's International ICT Expo, to showcase the latest technology products and solutions developed by Cyberport community companies. GoAnimate, Play More, Instarem and WildFaces, among others, will showcase their work at the Pavilion. Aside from showcasing of their solutions and products, the audience and co-exhibitors will also be able to learn from each other and benefit from the featured talks by...
University graduate and young professionals visited the Cyberport Career Fair in mid-March to learn about the latest employment opportunities in the world of digital technology. There were over 600 full-time jobs and internships on offer with over 100 technology companies and start-ups that covered a range of fields from FinTech, EdTech, AI, Big Data to e-commerce, and much more...
If you do not wish to receive our monthly eNewsletter "CyberLink" in the future,
please click here to unsubscribe.

如閣下不想再收到數碼港的月訊「CyberLink」,請按這裡取消訂閱。

Hong Kong Cyberport Management Company Ltd
Units 1102-1104, Level 11, Cyberport 2, 100 Cyberport Road, Hong Kong
Tel: (852) 3166 3800 Fax: (852) 3166 3118 Email: enquiry@cyberport.hk

香港數碼港管理有限公司
香港數碼港道100號數碼港二座11樓1102-1104室
電話: (852) 3166 3800 傳真: (852) 3166 3118 電郵: enquiry@cyberport.hk