Your Springboard to Success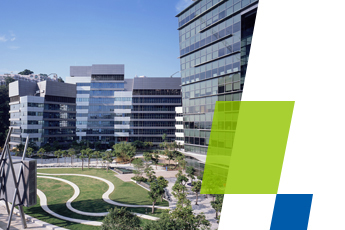 Online application for Smart-Space 8, Cyberport's first off-campus co-working space dedicated to young entrepreneurs, was officially open on 1 June. The 20,000-square-foot office, specifically designed for young entrepreneurs, is located at CDW Building, conveniently located in the heart of Tusen Wan town centre, connected to MTR station through covered walkway. The Smart-Space 8 will offer full entrepreneurial support and value-added services just as the...
The immense growth of e-sports has prompted Cyberport to collaborate with HKU SPACE to launch a "Diploma in eSports Science" programme this summer.
The course, which will integrate both theory and practice, will facilitate the development of various industries and fields of technology. Through lectures, seminars, tutorials, laboratory sessions and placements, the diploma will cover...
The Hong Kong government has launched Technology Talent Admission Scheme (TechTAS) that will provide a fast-track arrangement for eligible technology companies and institutes to obtain bulk quota for enabling technology talent from overseas and Mainland to conduct R&D work in Hong Kong. Under the scheme, the application procedure will be streamlined...
The Arcade and the commercial portion of Cyberport have been awarded an "Excellent Class" certification for its good air quality by the Indoor Air Quality (IAQ) Information Centre. Landy Hung, Head of Campus Management, received the award on behalf of Cyberport in the Award Ceremony in mid-June. This is achieved by having good maintenance to our central air conditioning system and through the collaborated efforts between Cyberport and...
If you do not wish to receive our monthly eNewsletter "CyberLink" in the future,
please click here to unsubscribe.

如閣下不想再收到數碼港的月訊「CyberLink」,請按這裡取消訂閱。

Hong Kong Cyberport Management Company Ltd
Units 1102-1104, Level 11, Cyberport 2, 100 Cyberport Road, Hong Kong
Tel: (852) 3166 3800 Fax: (852) 3166 3118 Email: enquiry@cyberport.hk

香港數碼港管理有限公司
香港數碼港道100號數碼港二座11樓1102-1104室
電話: (852) 3166 3800 傳真: (852) 3166 3118 電郵: enquiry@cyberport.hk