Your Springboard to Success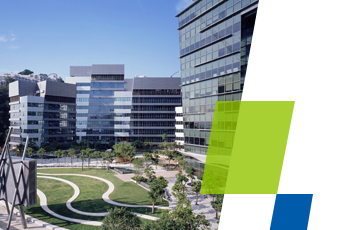 Cyberport alumnus Klook has just raised US$200 million in a Series D funding round. As the most-funded company in the tours and activities sector worldwide, Klook is another Cyberport-grown start-up to reach unicorn status.
Investors in this round include Sequoia China, Matrix Partners, Goldman Sachs, Boyu Capital, TCV, an Asia-based sovereign wealth fund, OurCrowd, and some family office. To date, Klook has raised a total of US$300 million...
Cyberport celebrated the opening of its first off-campus co-working space, Smart-Space 8, in the Tsuen Wan town centre on 26 July. The occasion marks a new milestone for Cyberport, as it is bringing its decade-long experience, network, and resources in nurturing start-ups and industry talent beyond its Pokfulam campus to the wider community. The new space represents another big step to encourage entrepreneurship across the city and to empower Hong Kong's young entrepreneurs to realise their dreams...
Neat, a Smart-Space FinTech company and a provider of alternatives to traditional banking, recently announced that it has secured US$2 million in funding. This fund round comes from Dymon Asia Ventures (DAV), a Singapore-based VC firm, and Portag3 Ventures, a Montreal-based early-stage fund. Neat revealed that the funds will go towards enhancing customer on-boarding, launching new product features, and hiring...
Four Cyberport companies have successfully applied to the Technology Talent Admission Scheme (TechTAS) for quotas to recruit 15 non-local tech talent to support their R&D work. It is the first batch of quotas allotted since the launch of the pilot programme in May 2018 and commencement of quota application in late June. The 15 non-local tech talent will create another 20 local jobs.
The Scheme is a measure in response to the 2017 Policy Address for...
If you do not wish to receive our monthly eNewsletter "CyberLink" in the future,
please click here to unsubscribe.

如閣下不想再收到數碼港的月訊「CyberLink」,請按這裡取消訂閱。

Hong Kong Cyberport Management Company Ltd
Units 1102-1104, Level 11, Cyberport 2, 100 Cyberport Road, Hong Kong
Tel: (852) 3166 3800 Fax: (852) 3166 3118 Email: enquiry@cyberport.hk

香港數碼港管理有限公司
香港數碼港道100號數碼港二座11樓1102-1104室
電話: (852) 3166 3800 傳真: (852) 3166 3118 電郵: enquiry@cyberport.hk