Your Springboard to Success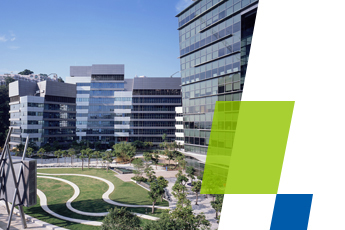 Secretary for Commerce and Economic Development (SCED) Edward Yau recently visited Cyberport's first off-campus co-working space in Tsuen Wan, Smart-Space 8 (SS8). Mr Yau was the second senior government official to grace SS8 since it opened in July, which showcased the government's support for Hong Kong's innovators, digital technology development, and Cyberport...
Hong Kong's E-sports triumph at the recent Asian Games in Jakarta has brought glory to the burgeoning E-sports industry and boosted public interest in E-sports.
Lo Tsz-kin, who goes by the ID of Kin05311, proved Hong Kong's E-sports mettle at the Games' first-ever E-sports Demonstration Event....
Six Cyberport community members debuted at the Digital Thailand Big Bang, one of Asia's largest tech events. Origami Lab (wearables), Find Solution AI (AI), TravelFlan (AI), IX FinTech (FinTech), ESG Matters (FinTech), and Ava Advisory (FinTech) co-exhibited at the Cyberport Pavilion to showcase Hong Kong's innovative digital technology solutions to the fair's 250,000 visitors...
A large-scale Inter-School Innovation Competition on Insurance Technology (InsurTech), entitled "Life Can Be Insured", will be staged in November to promote InsurTech to students in Hong Kong and to help them develop problem-solving skills, enhance their employability, and inspire innovation in InsurTech and the insurance industry.
Participating secondary and tertiary students have attended workshops...
If you do not wish to receive our monthly eNewsletter "CyberLink" in the future,
please click here to unsubscribe.

如閣下不想再收到數碼港的月訊「CyberLink」,請按這裡取消訂閱。

Hong Kong Cyberport Management Company Ltd
Units 1102-1104, Level 11, Cyberport 2, 100 Cyberport Road, Hong Kong
Tel: (852) 3166 3800 Fax: (852) 3166 3118 Email: enquiry@cyberport.hk

香港數碼港管理有限公司
香港數碼港道100號數碼港二座11樓1102-1104室
電話: (852) 3166 3800 傳真: (852) 3166 3118 電郵: enquiry@cyberport.hk