Your Springboard to Success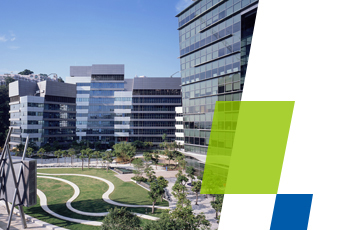 More than 700 participants converged upon Cyberport Venture Capital Forum (CVCF) 2018, Cyberport's annual flagship tech investment event, to hear expert views from 30+ top investors, industry leaders, tech companies as well as rising stars of Cyberport community, on the hottest trends in the tech venture capital markets, with over 150 investment matching and business...
The much-anticipated Hong Kong FinTech Week returned in the last week of October, the region's leading Fintech events for start-ups, executives, investors, regulators, and academics from more than 50 countries and regions.
As Hong Kong's preeminent FinTech hub and the event's FinTech Partner, Cyberport showcased the diversity, vitality and leadership of Cyberport's FinTech community at the Cyberport Pavilion comprising nine...
The Secretary for the Environment (SEN), KS Wong, visited Cyberport to meet with the community's green start-ups last month to gain a better understanding of how they apply green technology to waste management, energy conservation, and electric vehicle charging...
Cyberport, a leading digital hub, and the Hong Kong University of Science and Technology (HKUST), leader in technology education, carry a common mission to cultivate technopreneurial talent for Hong Kong, advance the innovation industry development, and promote the city's transformation into a new economy.
Upon Professor Wei Shyy's succession as the HKUST president in...
If you do not wish to receive our monthly eNewsletter "CyberLink" in the future,
please click here to unsubscribe.

如閣下不想再收到數碼港的月訊「CyberLink」,請按這裡取消訂閱。

Hong Kong Cyberport Management Company Ltd
Units 1102-1104, Level 11, Cyberport 2, 100 Cyberport Road, Hong Kong
Tel: (852) 3166 3800 Fax: (852) 3166 3118 Email: enquiry@cyberport.hk

香港數碼港管理有限公司
香港數碼港道100號數碼港二座11樓1102-1104室
電話: (852) 3166 3800 傳真: (852) 3166 3118 電郵: enquiry@cyberport.hk