Your Springboard to Success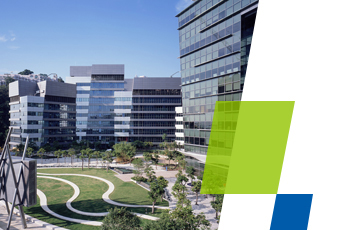 Following the successful Hong Kong FinTech Week, Cyberport and its FinTech start-ups have continued the parade of Hong Kong's FinTech innovations at four mega tech festivals in the Asia-Pacific.

Cyberport and a total of 26 promising FinTech start-ups from the community made a debut at the Singapore FinTech Festival 2018 in mid-November and the FinTech Taipei 2018 in early December to showcase Hong Kong's...
During the Hong Kong FinTech Week 2018, Cyberport Smart-Space company Loopnest and PricewaterhouseCoopers (PwC) Hong Kong announced their partnership to launch a Blockchain Acceleration Programme for digital asset ventures that will accelerate regulatory compliance fundraising and their entrance into the evolving blockchain economy...
Transin, a FinTech Smart-Space company from Hong Kong, is taking things a few steps further.
The company's innovative solution helps people save when they spend, turn their receipts into cash, and, while doing so, earn perks from partner shops...
During 24 November and 1 January, The Cyberport Arcade will challenge fun seekers to a series of secret agent assignments - The virtual reality mission challenge "Christmas Agents Academy".
Using the "Christmas Agent Pass" mobile app and "Christmas Star..
For those who are going on vacation, exchanging foreign currency is sometimes a hassle when it comes to finding the best rates or long queues at the forex shop.
HyperAir, a Cyberport Creative Micro Fund alumni, recently admitted into Cyberport Incubation programme offers a hybrid solution via FinTech and TravelTech. Its flagship travel money search engine helps travellers to...
If you do not wish to receive our monthly eNewsletter "CyberLink" in the future,
please click here to unsubscribe.

如閣下不想再收到數碼港的月訊「CyberLink」,請按這裡取消訂閱。

Hong Kong Cyberport Management Company Ltd
Units 1102-1104, Level 11, Cyberport 2, 100 Cyberport Road, Hong Kong
Tel: (852) 3166 3800 Fax: (852) 3166 3118 Email: enquiry@cyberport.hk

香港數碼港管理有限公司
香港數碼港道100號數碼港二座11樓1102-1104室
電話: (852) 3166 3800 傳真: (852) 3166 3118 電郵: enquiry@cyberport.hk