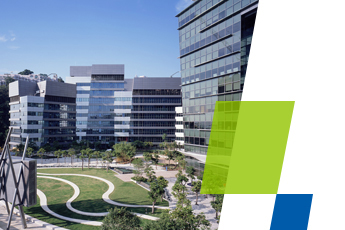 "Challenge the Boundaries, Reinvent the Future" is the theme of the new campaign. Ten courageous entrepreneurs achieve transcendence and rise to challenges for success with the "Dare to Venture" spirit.
In this season two series, the campaign aims to promote the entrepreneurial...
Global product and factory compliance have become increasingly costly, complex, and time-consuming. Businesses operating in multiple markets must be more cautious or risk violating the regulations of different countries.
To facilitate higher quality standard and to bring testing, inspection, and certification into the digital age, Cyberport incubatee and Accelerator Support Programme participant, International Compliance Workshop (ICW), has...
Cyberport's annual Career Fair 2019 will return on 2 March with the theme "Breaking Through Boundaries, Getting Off to a Good Start".
Responding to the growing interests in tech industry careers, this year's Cyberport Career Fair will feature a handful of inspiring yet practical...
A record-breaking 408 game "jammers" converged upon Cyberport in late January for the 2019 Global Game Jam® (GGJ), one of the world's largest international game jam event.
Participants were given only 48 hours to create games around the theme of...
If you do not wish to receive our monthly eNewsletter "CyberLink" in the future,
please click here to unsubscribe.

如閣下不想再收到數碼港的月訊「CyberLink」,請按這裡取消訂閱。

Hong Kong Cyberport Management Company Ltd
Units 1102-1104, Level 11, Cyberport 2, 100 Cyberport Road, Hong Kong
Tel: (852) 3166 3800 Fax: (852) 3166 3118 Email: enquiry@cyberport.hk

香港數碼港管理有限公司
香港數碼港道100號數碼港二座11樓1102-1104室
電話: (852) 3166 3800 傳真: (852) 3166 3118 電郵: enquiry@cyberport.hk