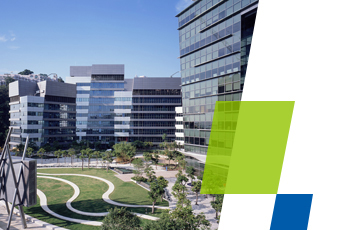 A confluence of leading tech insights, actionable ideas, practical experiences and inspirations captivated the participants in the fourth Internet Economy Summit 2019, concluded on 15-16 April at the Hong Kong Convention and Exhibition Centre...
Supply chain compliance and quality management platform International Compliance Workshop (ICW), alumus of Cyberport Incubation Programme, recently became the first recipient of the Hong Kong Government's Innovation and Technology Venture Fund (ITVF).
The Series A funding round that raised US$2.52 million for ICW was led by MindWorks Ventures, a member of the Cyberport Investors Network (CIN)...
Agorize, a Cyberport Incubatee from France and a leading platform for open innovation challenges, has recently raised US$14.6 million in a Series B funding round. The funding will allow the company to step up its international expansion and to meet the growing demand for Open Innovation solutions...
The awardees from the Cyberport community companies celebrated the tremendous achievement at the awards celebration gala dinner in early April.
The 16 Cyberport winners of the HKICT Awards included current incubatees and alumni, who also joined the start-up presentation sessions to...
Pakpobox, a smart lockers provider, has raised a strategic funding round of US$1.2m to fuel its expansion into Southeast Asia and Brazil.
Pakpobox, a Cyberport start-up, is specialised in optimizing deliveries such as parcels, laundry, groceries and food, through its smart delivery platform named "Alfred". The company's solutions are integrated with e-commerce...
If you do not wish to receive our monthly eNewsletter "CyberLink" in the future,
please click here to unsubscribe.

如閣下不想再收到數碼港的月訊「CyberLink」,請按這裡取消訂閱。

Hong Kong Cyberport Management Company Ltd
Units 1102-1104, Level 11, Cyberport 2, 100 Cyberport Road, Hong Kong
Tel: (852) 3166 3800 Fax: (852) 3166 3118 Email: enquiry@cyberport.hk

香港數碼港管理有限公司
香港數碼港道100號數碼港二座11樓1102-1104室
電話: (852) 3166 3800 傳真: (852) 3166 3118 電郵: enquiry@cyberport.hk