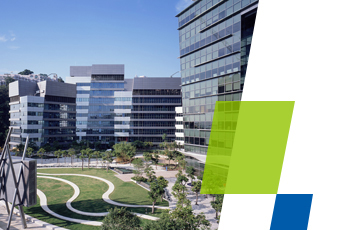 Cyberport incubatee and online insurer candidate OneDegree has successfully extended its Series A round, bringing the total amount raised to more than US$30 million.
The home-grown InsurTech firm plans to use the new capital to accelerate...
Nine teams of FinTech innovators from the Mainland, Hong Kong, and Taiwan universities assembled at Cyberport last month to duke it out over their FinTech proposals during the Grand Final of the Innovator Tribank Fintech Challenge 2019, an Haccelerator event organised by Shanghai Commercial Bank (SCB), the Shanghai Commercial & Savings Bank and Bank of Shanghai and...
This year's Silicon Dragon spotlighted the "Tech Titans of China Outlook" to examine the trends in tech innovation and in such emerging sectors as IoT, AI, big data, and smart city in Mainland China and discussed the rise of Chinese Tech Titans.
Just as the six previous editions held in collaboration with Cyberport, this April's Silicon Dragon connected leading tech entrepreneurs and investors to...
Molekiu, a robotics company at Cyberport Smart-Space, recently launched an end-to-end Smart Hotel solution that deploys robots on concierge, customer service, room service, security, and cleaning duties.
The company's robots can escort guests to their rooms, deliver room service, answer guest enquiries, patrol the hotel and clean the floors. By picking up some of the mundane and potentially back-breaking tasks, the solution...
If you do not wish to receive our monthly eNewsletter "CyberLink" in the future,
please click here to unsubscribe.

如閣下不想再收到數碼港的月訊「CyberLink」,請按這裡取消訂閱。

Hong Kong Cyberport Management Company Ltd
Units 1102-1104, Level 11, Cyberport 2, 100 Cyberport Road, Hong Kong
Tel: (852) 3166 3800 Fax: (852) 3166 3118 Email: enquiry@cyberport.hk

香港數碼港管理有限公司
香港數碼港道100號數碼港二座11樓1102-1104室
電話: (852) 3166 3800 傳真: (852) 3166 3118 電郵: enquiry@cyberport.hk