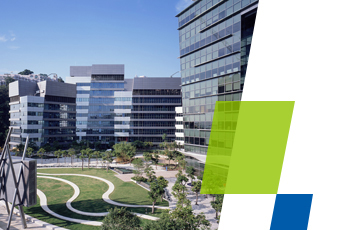 The Digital Entertainment Leadership Forum (DELF), Cyberport's annual signature events and Hong Kong's first-ever esports themed international conference, will be staged on 16-18 July to present the most innovative evolution of digital entertainment.
Echoing the theme of "Powering Up a Vibrant Esports Ecosystem", a...
Cyberport signed an MoU with OneConnect, the FinTech arm of Ping An Group, to be among the first to join its pioneering open FinTech SaaS (Software-as-a-Service) platform, Gamma O. The agreement offers Cyberport FinTech innovators more powerful tools to use and a bigger stage to play.
Gamma O is the industry's first open platform that offers turnkey...
Hong Kong's Smart Government aspirations took a big step forward last month with the opening of the Smart Government Innovation Lab (Smart LAB) at Cyberport.
The goals of the Lab, located at 5/F, Cyberport 1, are to "Connect, Inspire, Co-create"...
The Office of the Government Chief Information Officer (OGCIO), Cyberport, and the Hong Kong Science and Technology Park will jointly debut Technology Forums to showcase the ways that tech solutions can be used to improve public services and to share some of the success stories...
Cyberport FinTech incubatee Unikeys has developed a UKey card and a Unikeys Wallet that allow users to send, receive, exchange, and manage multiple cryptocurrency assets easily.
The card is shaped and is used just like a credit card. It comes with a...
If you do not wish to receive our monthly eNewsletter "CyberLink" in the future,
please click here to unsubscribe.

如閣下不想再收到數碼港的月訊「CyberLink」,請按這裡取消訂閱。

Hong Kong Cyberport Management Company Ltd
Units 1102-1104, Level 11, Cyberport 2, 100 Cyberport Road, Hong Kong
Tel: (852) 3166 3800 Fax: (852) 3166 3118 Email: enquiry@cyberport.hk

香港數碼港管理有限公司
香港數碼港道100號數碼港二座11樓1102-1104室
電話: (852) 3166 3800 傳真: (852) 3166 3118 電郵: enquiry@cyberport.hk