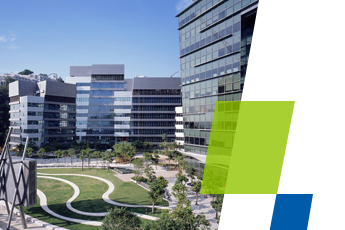 Hong Kong's largest esports venue is open to tap the global esports craze! As the first esports-focused international conference in Hong Kong, DELF's main forum held on 16 July attracted over 700 participants from the industry and public to hear from over 40 esports icons, influencers, industry elites and celebrity gamers from around the world...
Summer is the time for the Cyberport University Partnership Programme (CUPP)! Following the success last year, selected CUPPers will be heading to Chicago again to attend the week-long Fintech entrepreneurship bootcamp at the University of Chicago Booth School of Business.
CUPP 2019 will be more amazing for it's fifth anniversary. This year, 18 teams of 52 students from six local universities will be joining the bootcamp held from 17-25 August. In addition to obtaining dedicated entrepreneurship...
This July, I&T players of all stripes from around the world again converged upon the annual RISE Conference. The four-day I&T extravaganza was one of the year's prime events to see, be seen, and soaked up the latest ideas, insights, developments, and trends.
Just as with previous editions, Cyberport led a cohort of start-ups from the Cyberport community to exhibit at a pavilion co-hosted with InvestHK and...
If you do not wish to receive our monthly eNewsletter "CyberLink" in the future,
please click here to unsubscribe.

如閣下不想再收到數碼港的月訊「CyberLink」,請按這裡取消訂閱。

Hong Kong Cyberport Management Company Ltd
Units 1102-1104, Level 11, Cyberport 2, 100 Cyberport Road, Hong Kong
Tel: (852) 3166 3800 Fax: (852) 3166 3118 Email: enquiry@cyberport.hk

香港數碼港管理有限公司
香港數碼港道100號數碼港二座11樓1102-1104室
電話: (852) 3166 3800 傳真: (852) 3166 3118 電郵: enquiry@cyberport.hk