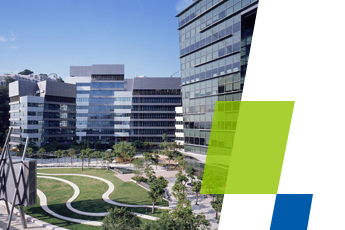 Following the successful DELF 2019, Cyberport continued to power up the digital entertainment and esports ecosystem by hosting the globally acclaimed Blockchain Gamer Connects 2019 (BGC), an international conference on blockchain and games...
July has been a exhilarating month with non-stop esports and digital entertainment events that gathered inspiring insights and industry updates. The extravaganza continued with esports contests, a senior esports experience day, and another spotlight of the Hong Kong E-Sports & Music Festival 2019 (EMF 2019)...
Following the success of SmartHK 2018, Cyberport will be leading a delegation of start-ups to attend the SmartHK 2019 conference in Guangzhou later in August...
Cyberport will be joining the upcoming Belt and Road Summit 2019 and will be hosting a thematic breakout forum on day two of the summit (12 September), during which active industry players and innovative entrepreneurs will look into how FinTech reshapes the cross-border trade along Digital Silk Road...
If you do not wish to receive our monthly eNewsletter "CyberLink" in the future,
please click here to unsubscribe.

如閣下不想再收到數碼港的月訊「CyberLink」,請按這裡取消訂閱。

Hong Kong Cyberport Management Company Ltd
Units 1102-1104, Level 11, Cyberport 2, 100 Cyberport Road, Hong Kong
Tel: (852) 3166 3800 Fax: (852) 3166 3118 Email: enquiry@cyberport.hk

香港數碼港管理有限公司
香港數碼港道100號數碼港二座11樓1102-1104室
電話: (852) 3166 3800 傳真: (852) 3166 3118 電郵: enquiry@cyberport.hk