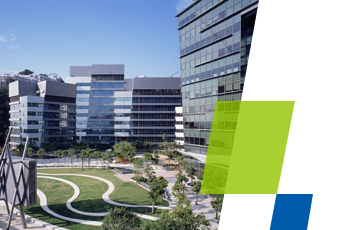 The region's annual premier venture event connecting capital, innovation, entrepreneurship and growth is returning on 5-6 November 2019 with theme "New Frontier of Tech Venturing".
The Cyberport Venture Capital Forum (CVCF) will explore the...
Cyberport is joining the Think Asia, Think Hong Kong again this September in Los Angeles to showcase Hong Kong's promising start-ups to the world.
The program includes a symposium and panel sessions on a range of topical issues, including Hong Kong's advantages for starting a business in Asia...
World-renowned innovation and entrepreneurship competitions has returned. And the Hong Kong Chapter contest is calling for entries.
The Intellectual Property Innovation and Entrepreneurship Contest (IPIEC) is an annual contest that promotes technovation exchange among enterprises...
Blockchain - a technology widely recognised for its potential but few have adopted it commercially in view of its scalability and interoperability of existing blockchains. However, ParallelChain™ has demonstrated that it can be done through their patented technology. It is developed by a group of veterans with track records in computer networking, database, cybersecurity, and...
Many people may recognise NOSH for their weekly, home-delivered, chef-curated meals that take only a reheat to enjoy.
Recently, this Cyberport incubatee and Alibaba Entrepreneurs Fund investee has cooked up some new developments: NOSH's has changed its name to Spoonful, and it is expanding its delivery-only food service business for customers at home and in Asia...
If you do not wish to receive our monthly eNewsletter "CyberLink" in the future,
please click here to unsubscribe.

如閣下不想再收到數碼港的月訊「CyberLink」,請按這裡取消訂閱。

Hong Kong Cyberport Management Company Ltd
Units 1102-1104, Level 11, Cyberport 2, 100 Cyberport Road, Hong Kong
Tel: (852) 3166 3800 Fax: (852) 3166 3118 Email: enquiry@cyberport.hk

香港數碼港管理有限公司
香港數碼港道100號數碼港二座11樓1102-1104室
電話: (852) 3166 3800 傳真: (852) 3166 3118 電郵: enquiry@cyberport.hk