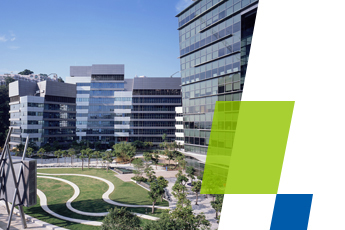 Carrying the theme "New Frontier of Tech Venturing", Cyberport Venture Capital Forum (CVCF) 2019, Cyberport's annual premier venture forum, will once again see thought-leaders diving deeply into the hottest VC topics.
The line-up of speakers and programmes at CVCF, which will be held on ...
The Intellectual Property Innovation and Entrepreneurship Contest (IPIEC) Global Hong Kong Chapter has attracted close to 100 project entries in a month-long recruitment since its kicked-off in end of August 2019. This globally prominent innovation and entrepreneurship competition organised its Hong Kong Chapter for the second time and is co-organised and staged at...
From applying Know-Your-Customer (KYC) concepts to youth employment and using smart contracts for Small-Medium-Enterprise (SME) transactions, to employing blockchain for digital art transactions and offering AI-powered dining habit analytics, the fifth Cyberport University Partnership Programme (CUPP) Demo Day was filled with exciting innovative FinTech solutions created by 18 teams of university students for diverse users...
Taking borders away and making it possible for all children to learn in a community environment is what MommyDaddyMe is all about. The platform connects children and kids and links them in a safe way to cultures and geographies across the world via educational technology (EdTech). The site has now reached extensive markets like Mainland China, Bangladesh, Indonesia, Saudi Arabia and the Philippines, and is now eyeing...
Mobile gaming is one of the world's largest creative markets and APPTUTTi, a Cyberport incubated start-up, is at the heart of helping international developers access over 1 billion mobile devices in Mainland China with their 24/7 online portal.
Its latest expansion is the signing of a new partnership with Unity Technologies, the world's largest game development engine, responsible for 50% of all new mobile games. The initiative sees APPTUTTi become the newest store...
If you do not wish to receive our monthly eNewsletter "CyberLink" in the future,
please click here to unsubscribe.

如閣下不想再收到數碼港的月訊「CyberLink」,請按這裡取消訂閱。

Hong Kong Cyberport Management Company Ltd
Units 1102-1104, Level 11, Cyberport 2, 100 Cyberport Road, Hong Kong
Tel: (852) 3166 3800 Fax: (852) 3166 3118 Email: enquiry@cyberport.hk

香港數碼港管理有限公司
香港數碼港道100號數碼港二座11樓1102-1104室
電話: (852) 3166 3800 傳真: (852) 3166 3118 電郵: enquiry@cyberport.hk