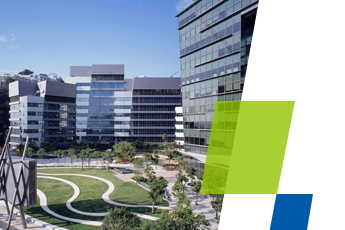 Corporate venturing, the impacts of the tech cold war, and Asian investment opportunities were among the bevy of topics discussed at the Cyberport Venture Capital Forum (CVCF), held on 5-6 November, attracting over 900 technopreneurs, start-ups, venture capitalists, corporate and family investors from the region...
Hot on the heels of Cyberport Venture Capital Forum (CVCF) 2019, the Final Contest of Intellectual Property Innovation and Entrepreneurship Contest Global (IPIEC Global) was successfully concluded on 6 November at Cyberport. In this pitch final 10 start-ups competed head to head and the top two teams will now advance to the semi-final and take on 28 other regional winners at the ultimate Global Grand Final for the US$100,000...
In late October, Cyberport organised a FinTech delegation to London to promote collaboration and foster connection and partnership between the two leading FinTech hubs. The delegation was led by the Financial Secretary, Paul Chan, who was joined by 15 FinTech start-ups and companies from the Cyberport community...
If you do not wish to receive our monthly eNewsletter "CyberLink" in the future,
please click here to unsubscribe.

如閣下不想再收到數碼港的月訊「CyberLink」,請按這裡取消訂閱。

Hong Kong Cyberport Management Company Ltd
Units 1102-1104, Level 11, Cyberport 2, 100 Cyberport Road, Hong Kong
Tel: (852) 3166 3800 Fax: (852) 3166 3118 Email: enquiry@cyberport.hk

香港數碼港管理有限公司
香港數碼港道100號數碼港二座11樓1102-1104室
電話: (852) 3166 3800 傳真: (852) 3166 3118 電郵: enquiry@cyberport.hk