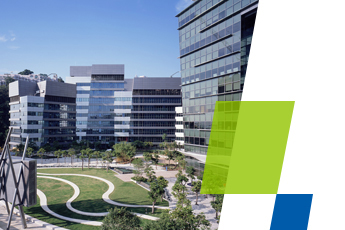 Two days of fruitful, riveting discussion about tech venturing offered eye-opening insights into a host of topics related to "Navigating New Normal of Tech Venturing". The annual flagship tech investment event adopted a virtual format for the first time and welcomed more than 1,700 participants with 97,000 views on virtual platform since launching in mid-October.
CVCF 2020 also celebrated the entrepreneurial milestones of more than 300 start-ups from Cyberport's flagship entrepreneurship programmes, and marked the completion of the Cyberport Financial Practitioners FinTech Training Programme, where over 1,500 professionals from 49 financial institutions strengthened their FinTech knowledge.
The funding was a follow-on Series Pre-B round led by a roll call of prominent investors including Zheng He Capital Management, Lenovo Capital, Alibaba Hong Kong Entrepreneurs Fund, Wing Lung Family Office, and Cyberport. It was a testament of investor confidence and commitment in promising start-ups despite challenging times.
Having a great turnout last year, Digital Entertainment Leadership Forum (DELF) will return this December with the theme of "New Normal of Digital Entertainment: From Gamification to Esportification", presenting an integrated physical cum virtual experience of digital entertainment and esports for the very first time, enabling industry players, esports enthusiasts and all to enjoy a hybrid of hands-on and online participation any time, from anywhere.
you do not wish to receive our monthly eNewsletter "CyberLink" in the future,
please click here to unsubscribe .
如閣下不想再收到數碼港的月訊「CyberLink」,請按這裡取消訂閱 。
Hong Kong Cyberport Management Company Ltd
Level 6, Cyberport 2, 100 Cyberport Road, Hong Kong
Tel: (852) 3166 3800 Fax: (852) 3166 3118 Email: enquiry@cyberport.hk
香港數碼港管理有限公司
香港數碼港道100號數碼港二座6樓
電話: (852) 3166 3800 傳真: (852) 3166 3118 電郵: enquiry@cyberport.hk