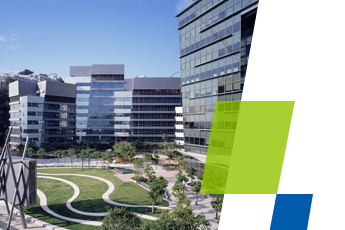 The two-day main forum saw the new normal insights and opportunities presented by experts from the field on game changers, megatrends and inclusive esports ecosystems for youth and society. Together with exciting online tournaments, innovative start-up showcases and pitching contest, the 100+ hours of DELF content went viral with 500K+ views online.
The awards represented not only industry plaudits for innovative excellence, they were a demonstration of the strength, diversity, and depth of Cyberport's three major application clusters as start-ups specialising in verticals across Digital Entertainment, Smart Living, and FinTech claimed major awards.
In addition to walking away with cash prizes totalling HK$600,000, the start-ups winning the Blue Innovation Challenge 2020 can pilot their business ideas and solutions at Blue and enjoy free access to the MIT Node. Meanwhile, start-ups acing the Asia's Best E-Tailing Awards will be connected to the organisers' lifestyle ecosystem to explore fresh collaborations and growth opportunities.
As Asian VC investment for early-stage start-ups rebounds after dipping earlier this year, Pickupp, HKbitEX, and FinLink reported good news in completing their new fundraising rounds with prominent investors in tow. The developments are a reflection of investor confidence in Asia's digital transformation and in the Greater Bay Area's boundless prospects for new economy companies.
Farmacy HK, the pioneering "Agri Prop" tech company in the region, debuted its Smart Mobile Farm at city'super, growing different kinds of fresh and nutritious herbs in-store and serving them up to consumers whenever they want.
you do not wish to receive our monthly eNewsletter "CyberLink" in the future,
please click here to unsubscribe .
如閣下不想再收到數碼港的月訊「CyberLink」,請按這裡取消訂閱 。
Hong Kong Cyberport Management Company Ltd
Level 6, Cyberport 2, 100 Cyberport Road, Hong Kong
Tel: (852) 3166 3800 Fax: (852) 3166 3118 Email: enquiry@cyberport.hk
香港數碼港管理有限公司
香港數碼港道100號數碼港二座6樓
電話: (852) 3166 3800 傳真: (852) 3166 3118 電郵: enquiry@cyberport.hk